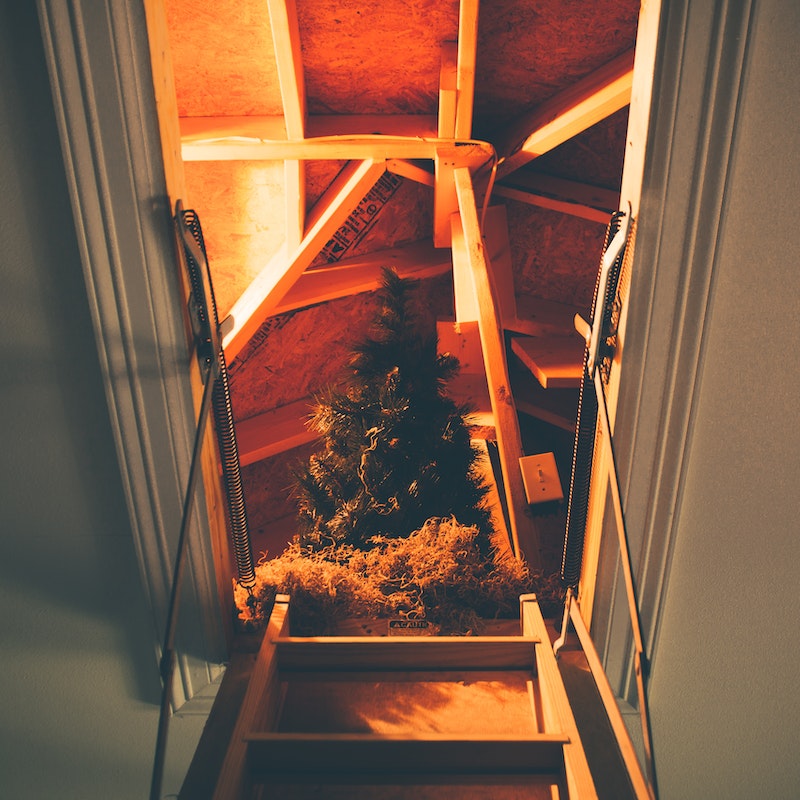 22 Jun 2023 | Trifecta Pest Solutions (UK) Ltd
Have you ever been walking around your house upstairs and heard strange noises coming from your lift? No, it's probably not ghosts, but it could be something simple like creaking heating pipes or even wind rattling the various rubbish you have stored up there!
Alternatively, persistent noises may also point towards the presence of pests or animals in your loft including, but not limited to, bees, birds, squirrels, rats, mice, and bats. These animals can be harmless, but they can cause problems too and lead to structural damage and health issues Therefore, in the guide below we take a look at how to tell what kind of animal is in my attic in the UK!
How to Tell What Kind of Animal is in My Attic UK - Sounds Identification
Luckily, there are familiar sounds you can listen for and these will generally point towards specific animals as part of your loft pest control plan. Below, I have listed the most common animals found in attics together with their typical identifying noises.
Rats and Mice

Rats and mice often find their way into attic spaces and create nests in the insulation or floorboards and can be identified by:
Scratching
Crawling
Gnawing
The scratching comes from the rodents digging and building their nests, while the crawling is a result of their scuttling little feet on hard surfaces. Lastly, mice have a tendency to gnaw to create holes or obtain nest material.
Birds
You will most likely know if you have a bird in your attic as these often cause the most noise, particularly pigeons! If you have heard pigeons outside then just imagine the racket they can make inside a confined space like your attic! Attributed tell-tale noises include:
Vocals (bird calls, chirping, cooing, etc.)
Flapping
It's hard to mistake the noise of bird calls and the flapping of wings as they enter and exit your building. The activity should be fairly constant too with more noise during the daytime when birds like pigeons are generally active.
Bees and Wasps
Bees and wasps are much harder to identify as a result of their noises and your loft pest control really relies on visual identifying factors and tracing their movements. Regardless, you may hear:
Bees and wasps could sometimes make scratching noises when nest building, but you are more likely to identify them if you watch where they travel into your home as this is probably the access point to their nest.
Bats
Bats can be more difficult to identify by sound as they are nocturnal creatures and have little activity during the day. In the daytime, they will most likely be hung snugly from your attic rafters asleep! However, at night, you can expect the following:
These nighttime vocals are quite characteristic and are usually a series of high-pitched squeaks like you can hear in this sound video:
Squirrels
I love squirrels and think they are beautiful animals but I still wouldn't want any in my attic! These fluffballs will typically make the following noises:
Squirrel vocals can be incredibly strange, especially if they are defending their territory or making a warning call and you can hear an example in this video. They will also make scratching noises as they scuttle around and build their habitats.
What Animals Are Typically Found in Lofts and Attics?

We are truly blessed in the UK to have a range of animals and critters that can seemingly enter our properties at will and make a home in our attic! The following are common animals found in artics throughout the UK with no real specific regional variance:
Bats
Squirrels
Mice
Rats
Bees
Wasps
Birds
Flies
Silverfish
Bees, wasps, and flies are more common during spring and summer months and you may find that bees and wasps have entered and started to build their nests.

Rodents like mice and rats can be found anywhere and while they are more commonly found on the ground, they can get up to your loft space too.

The most common birds that can make a nest in your attic or loft are pigeons and these can leave a terrible mess with their droppings, but other birds like blackbirds, house martins, and sparrows take root too on rarer occasions.
Need Professional Help?
If you are struggling to identify the type of animal or pest in your loft, now could be the time to seek professional help. A licensed and professional pest control company has the knowledge, equipment, and know-how to properly identify the critters in your loft and devise a sound plan to remove them.

This will save you stress and hassle, but also protect your property and the people inside from potential harm and dangerous encounters with angry animals!